Blood Glucose – Your Popular Questions Answered
---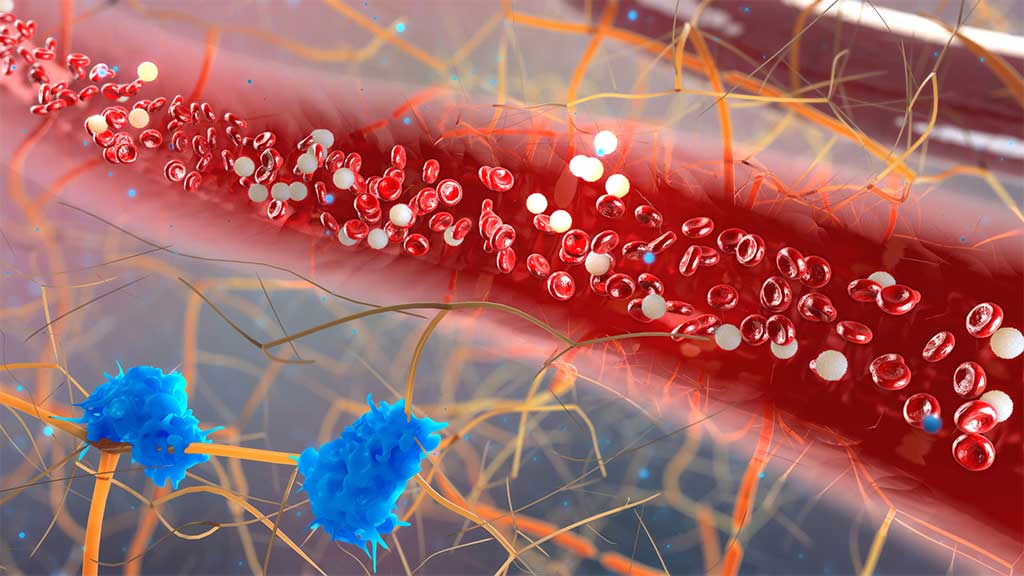 Blood glucose is a sugar that the bloodstream carries to all cells in the body to supply energy. If you have uncontrolled diabetes, your blood glucose level will tend to be higher than it should be. The aim of managing your levels is just to keep them in a healthy range.
What is blood glucose?
Your body creates glucose by digesting food before using it as a source of energy. As it travels in your blood stream to cells, it is called blood glucose. Your blood glucose level, also known as blood sugar, is the amount of glucose in your blood.
Most people's levels stay relatively stable as their body maintains a normal range. However, if you have diabetes, your glucose level can fluctuate outside of 'healthy' ranges either peaking too high or, with some medications, dropping too low. High levels for a long period of time can damage your eyes and kidneys.
The importance of monitoring blood glucose if you have diabetes
A continuous high blood sugar level can damage your blood vessels, making it harder for blood to flow around your body. High levels can increase your risk of:
Heart disease or heart attack
Stroke
Kidney disease
Nerve damage
Eye disease (also known as retinopathy)
How to check your levels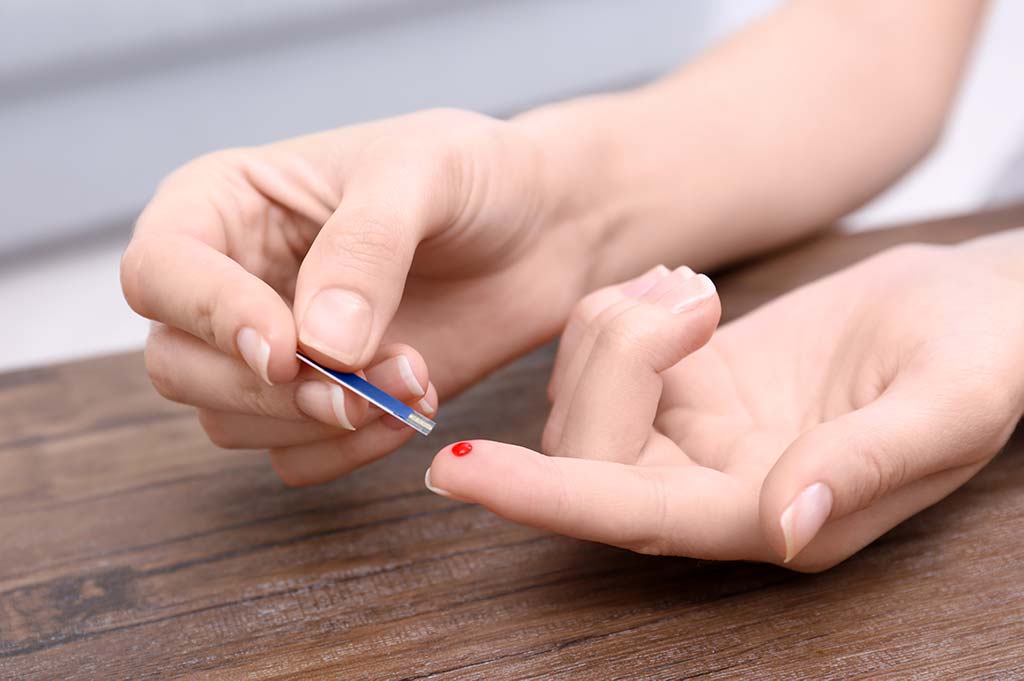 A standard test involves pricking your finger with a small needle called a lancet, drawing a drop of blood from your finger and applying it to a test strip that you use with a blood glucose meter.
Your meter measures your blood and shows you a numeric reading of the number of millimoles per litre (mmol/l).
Some people prefer to use a continuous monitor instead of pricking their fingers.
You should measure your blood glucose more frequently if you've made any lifestyle changes such as:
If you're ill and it's affecting your usual eating habits.
You have recently changed your diabetes medication.
You have recently changed your meal plan.
You have recently changed your level of physical activity or you are trying a new sport/exercise.
If you're experiencing a lot of stress.
If you take certain medicines for diabetes, such as insulin, it's vital to regularly monitor your glucose level. It can help you know when you need to use your medication, when to move around and when you need to eat something to prevent your levels peaking or dropping.
Hypoglycaemia vs hyperglycaemia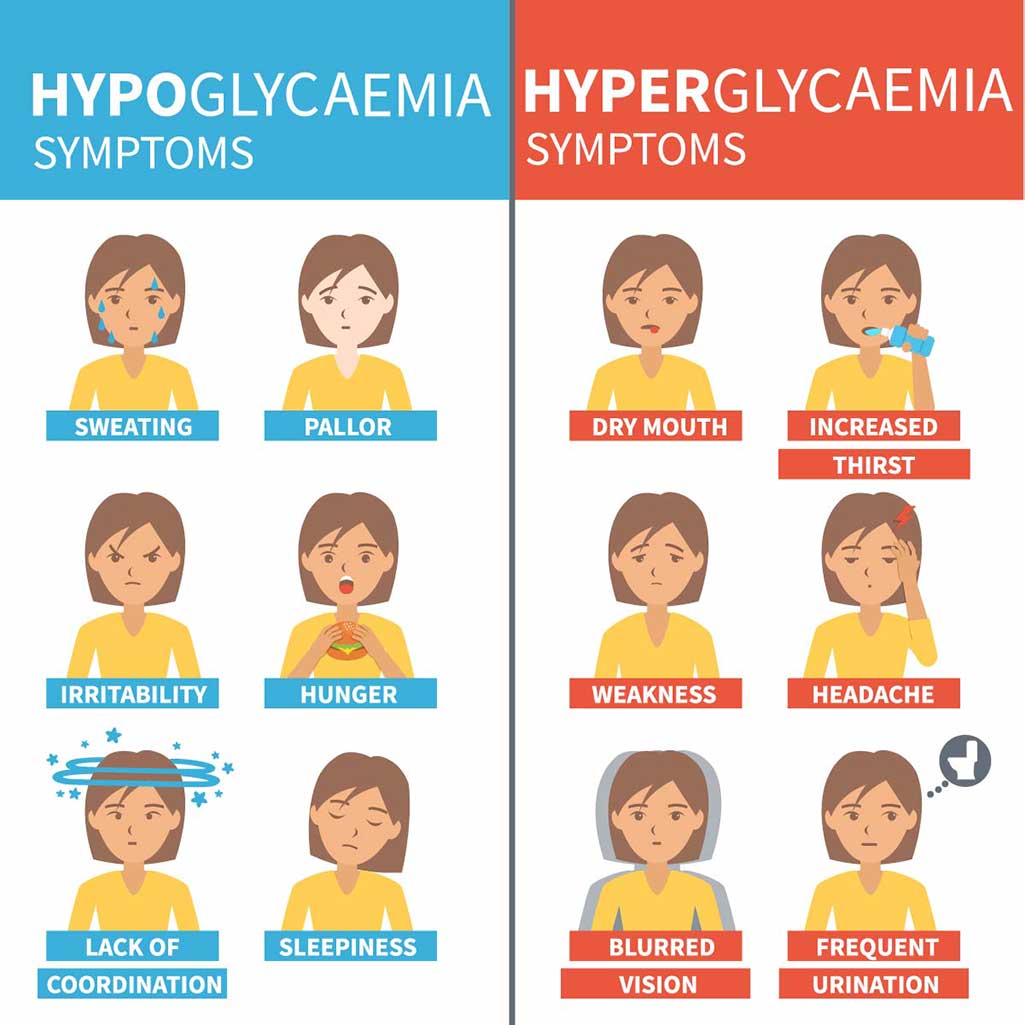 What is a 'good' level?
NICE guidelines recommend the following for a 'good' blood glucose level in mmol/l:
A normal level before a meal (called pre-prandial) will be between 4 and 7 mmol/l.
After eating (post-prandial), levels should be below 9 mmol/l when tested 2 hours after a meal.
When going to bed for the night, levels should be no more than 8 mmol/l.
What should you do if your blood glucose is high or low?
If your blood glucose does go out of range, it's important to know what you can do to bring it back in line. Here are some tips:
Drink plenty of water and stay hydrated.
Control your stress levels.
Get enough quality sleep.
Exercise regularly.
Control your carb intake and increase your fibre intake.
How Spirit Pharmacy can help you?
Spirit Pharmacy offers a friendly NHS prescription home delivery service. We love providing pharmacy services for everyone, but especially people with diabetes. Free services include prescription reviews and access to online diabetes education.
Order your medicines on the phone or online and we will post them to you safely with fast, free delivery. We post insulin in insulated packaging which can keep it cool for up to 3 days. We also can provide you with insulin passports, to help you keep record of your glucose levels, free diabetes education with can help you best manage your condition and our pharmacists are here to speak to if you have any queries or concerns! Get in touch today to see how we can help you!
Register here
Clinical Content
https://www.diabetes.co.uk/diabetes_care/diabetes_and_blood_glucose.html
https://www.medicalnewstoday.com/articles/249413
https://www.diabetesselfmanagement.com/managing-diabetes/blood-glucose-management/managing-your-blood-glucose-ups-and-downs/
---